< BACK
ANU, LANDMARK PRODUCTIONS AND MoLI PRESENT
ULYSSES 2.2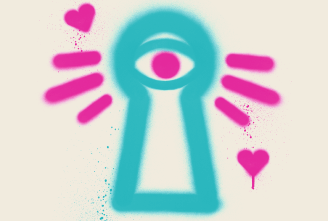 Episode 2
Nausicaa
God Knows
19.3.2022
Riverrun of Language, MoLI
God Knows, chief architect of the contemporary Rap scene in Ireland and known for his vividly honest lyricism and electrifying energy, will use Joyce's 'Nausicaa' episode of Ulysses as a jumping off point for a new experimental work exploring sexual identity, sexual taboo and voyuerism. Collaborating with his own stable of artists, including MuRli & Micheál Quinn, God Knows will stage this challenging new performance in the Riverrun Room at MoLI.
In 2020, God Knows' debut solo EPs 'Who's Asking? Vol. I' and 'Who's Asking? Vol. II' saw him bring together the country's most exciting, influential and progressive artists for a project that saw one of Ireland's foremost music journalist Nialler9 commenting, "The 'Who's Asking Remix' is one of the best things to come out of Ireland's music scene in years. The heat of it is undeniable."
Earlier this year God Knows celebrated the launch of multi-award winning narolane records with the release of 'Water' - a track also featuring his co-founders Denise Chaila and MuRli - which Trench called "a defiant celebration of Blackness and a potent example of their wide-ranging talents." As a collective, narolane's creative output conveys their ethos with surety, authenticity and unapologetic ambition. That ethos is to be true to what is right, what is excellent and what is unexpected.
Doors open at 20.40. Please contact us in advance if you are visiting us and have any mobility or access requirements to ensure we are ready to assist you in accessing the room on your arrival.
To mark a century of Ulysses, three of Ireland's most innovative arts organisations and practitioners – ANU, Landmark Productions and MoLI – have joined together to present Ulysses 2.2, a year-long, nationwide odyssey of creative responses to the 18 episodes that chronicle an ordinary day in the life of Leopold Bloom.
Details of each episode will be revealed throughout the year. Join our newsletter to be the first to hear.