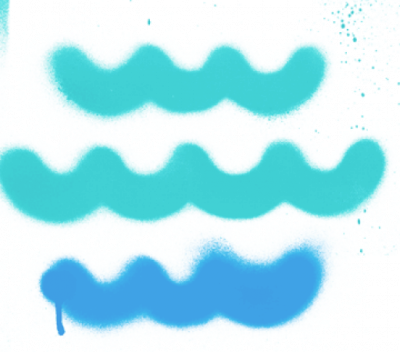 ANU, LANDMARK PRODUCTIONS AND MoLI PRESENT
Ulysses 2.2
1 book. 1 year. 18 artistic experiments.
To mark 100 years since the publication of James Joyce's Ulysses, three of Ireland's most innovative arts organisations and practitioners – ANU, Landmark Productions and MoLI – have joined together to curate, present and produce Ulysses 2.2, assembling hundreds of Ireland's most exciting artists, creatives, arts workers and arts organisations across multiple genres.
---
For ANU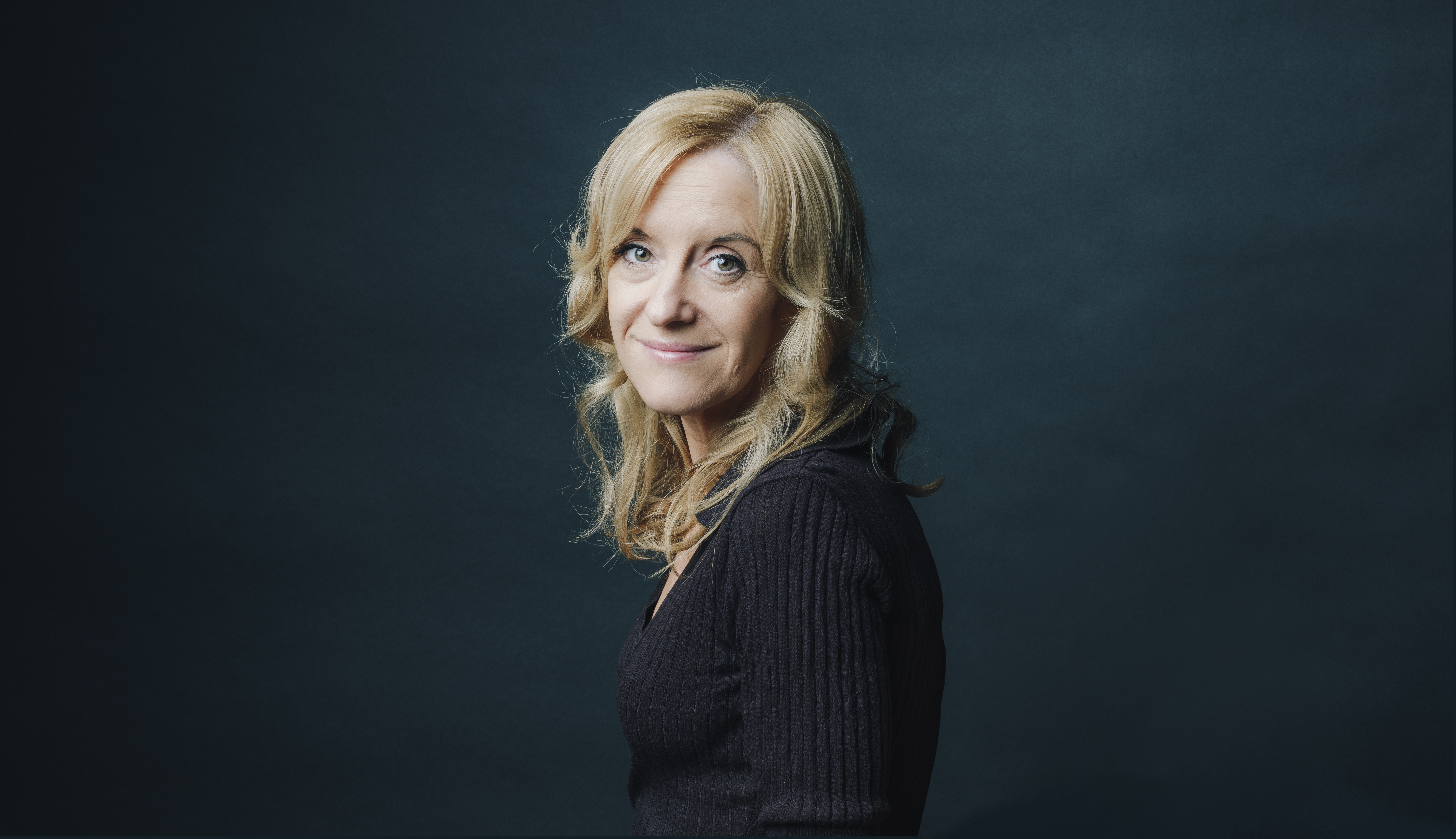 Louise Lowe
As a theatre maker Louise makes site-specific and immersive art works within communities of space, place and interest.
Since co-founding ANU in 2009, she has directed all of the company's multi-award winning work to date, including: The Book of Names (co-production with Landmark for Dublin Theatre Festival / Dublin Port), The Party to End all Parties (Dublin Theatre Festival commission), Faultline (Gate Theatre co-production for Dublin Theatre Festival), The Anvil (Manchester International Festival), The Lost O'Casey (Abbey Theatre, Dublin Theatre Festival) winner of 3 Irish Times Theatre Awards, including best new play), Torch, St Helens UK (Arts Council England, ambition for excellence award), Hentown (Dublin City Council commission / Winner of Irish Times Theatre Award Best New Play), Sunder, The Sin Eaters (Dublin Theatre Festival), These Rooms in collaboration with CoisCéim for London International Festival of Theatre, NOW1418 and Dublin Theatre Festival, winner of 2 Irish Times Theatre Awards, Angel Meadow (Winner Best Production and Best Ensemble Awards at Manchester Theatre Awards, Nominated for Best Director Award, UK National Theatre Awards / HOME Manchester), SOMME (National Concert Hall), On Corporation Street (HOME Manchester), THIRTEEN (Winner 2 Irish Times Theatre Awards), Proclaiming a Republic (National Museum Commission), Living The Lockout, REBEL REBEL, Glorious Madness, Yellow, Basin, Judging Shaw (Royal Irish Academy), and the Multi Award Winning Monto Cycle encompassing: Laundry, The Boys of Foley Street and World End's Lane.
Freelance work includes Mabel's Magnificent Flying Machine and The Steward of Christendom (Gate Theatre), The Saviour (Landmark, Edinburgh International Festival, Cork Midsummer Festival), BAIT / Theatre for One (Landmark Productions), Test Dummy (Nominated Best New Play, Irish Times Theatre Awards), Deep (Cork Opera House), The End of the Road (Fishamble), Across the Lough (Performance Corporation), The Bell Room (Upstate), Juno and the Paycock (FLAC), HOME (Draoicht), Secret City, Right Here Right Now, The Baths, Demeter Project: Cultural Olympiad Production (Prime Cut Productions).
At the LIR academy, Louise has directed Seablind, What the Water Brings, The Nightingale Court, Coop, Given the Day, The Reflector, Silence is Requested and Black Church.
TV and film includes Fair City (RTE), Canaries (Commissioned by Dubin Port), Hecatomb (Gate Theatre), Falling Out Of Standing (TATE UK) and HawksNest. She was awarded a screen Ireland award 2021 to develop a TV miniseries based on her play Hentown.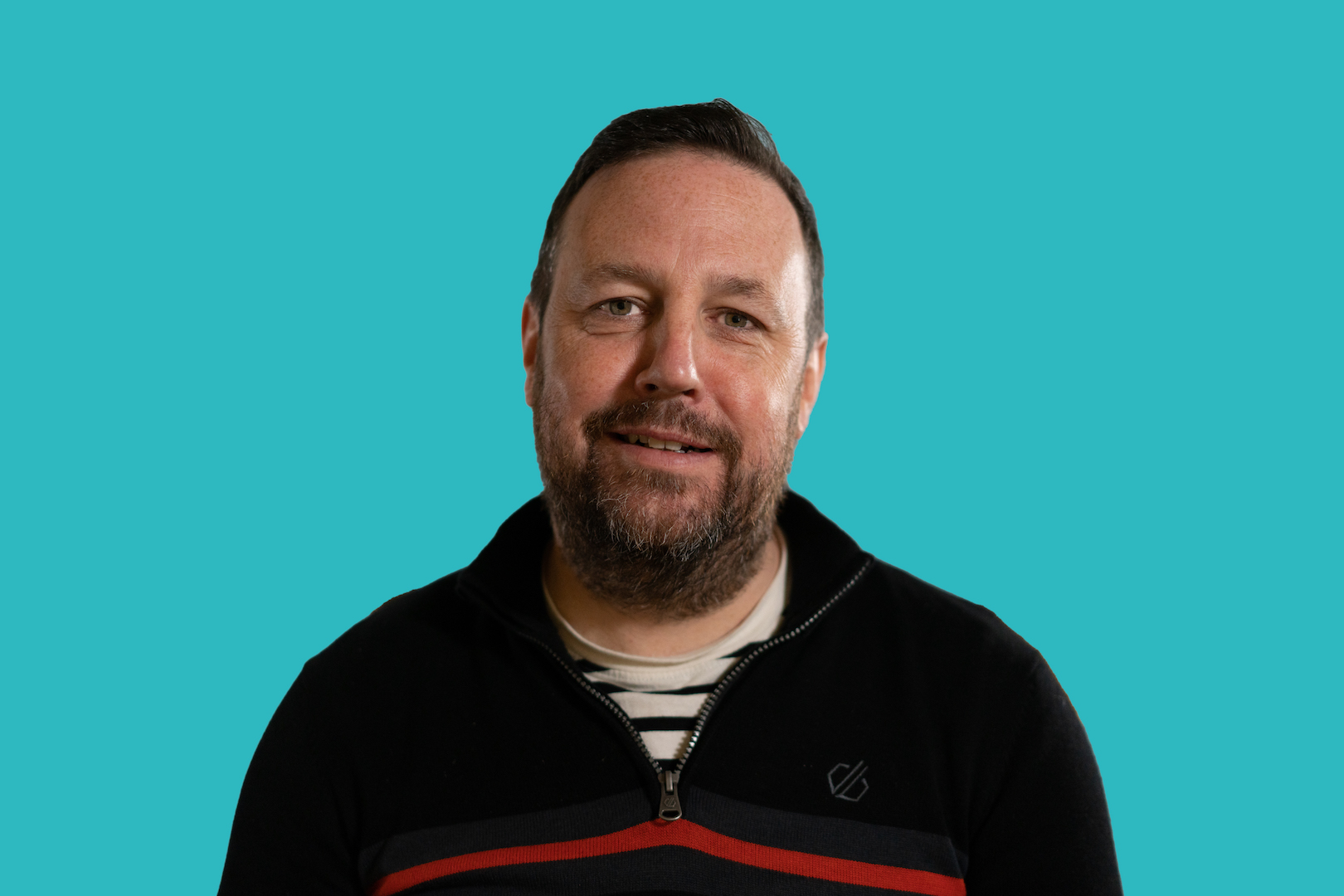 Owen Boss
Owen Boss is a Dublin based visual artist and designer.  In 2009 he co-founded ANU Productions.  His work is predominantly made as large-scale multi-room immersive installations and employs collaborative practice, ethnographic research, installation and film.  
His work with ANU includes: The Book of Names (Dublin Theatre Festival 2021) The Secret Space (Project Arts Centre, 2021), The Party to End All Parties (Dublin Theatre Festival, 2020), Intersection (The Lab Gallery, 2019), Scrapefoot (The Ark, 2019), Beyond These Rooms (Tate Exchange at Tate Liverpool, National Museum of Ireland, 2019), That Was Us (Oonagh Young Gallery, 2019), Faultline (Dublin Theatre festival, 2019), The Anvil (Manchester International Festival, 2019), Falling out of Standing (Dingle International Film Festival 2019, Light Moves Festival 2017, Damer House Gallery 2017), The Lost O'Casey (Dublin Theatre Festival, 2018), Falling Out of Standing (Dingle International Film Festival), These Rooms, (Art:16 Arts Council commission), Sunder (Dublin Theatre Festival), On Corporation Street, (HOME Manchester commission). Sunder Development (National Museum of Ireland), Pals the Irish at Gallipoli (National Museum of Ireland), Beautiful Dreamers (Limerick City of Culture), Vardo (Dublin Theatre Festival 2014), Angel Meadow (Home Commission, Manchester), Vardo Corner Development (Dublin Theatre Festival 2013), THIRTEEN (Dublin Fringe Festival 2013), Living the Lockout The Dublin Tenement Experience (2013) Boys of Foley Street (Dublin Theatre Festival 2012), Laundry (Dublin Theatre Festival 2011), World's End Lane (Re-Viewed - Dublin Theatre Festival 2011, Absolut Fringe 2010,), Fingal Ronan (Robert Wilson Watermill Center New York 2010) and Basin (Dublin Fringe Festival 2009).
Exhibitions include This is Not Architecture, Highlanes Gallery 2017.  A Yellow Rose, (the Free Mason's Grand Lodge 2012), Contemporary Art and the Moving Image (2011), Life with Edits, (the Joinery Dublin 2011), Testimonial Live, (Project Art Centre for Project Brand New 2010), Testimonial (2010), Potential of Vacancy (2010), Projector, Four Gallery (2009), Camera Obscura, Lighthouse Cinema (2009), Punctum, Project Art Centre for Project Brand New (2008), Tumbledowntown, Hotel Ballymun (2007).
Design work includes The Same (Corcadorca, The Irish Arts Centre, New York, 2022, Galway Arts Festival, 2018, Cork Prison, 2016). Mabel's Magnificent Flying Machine, (The Gate, Costume and set, 2021), Hail to the Great Wave, (Corcadorca, Triskel Art Centre, 2021), Contact, (Corcadorca, Cork Midsummer Festival, 2020).
Owen has been a recipient of a number of awards including an Arts Council Professioanal Development Award (2020), Visual Art Bursary (2017), a Project award, Artist in the Community Scheme Project Realisation Award (2015, 2012, 2008), an Arts Council Participation Bursary (2008), Artist in the Community Scheme Research and Development Grant (2006) and a Breaking Ground Local Artist Commission (2005).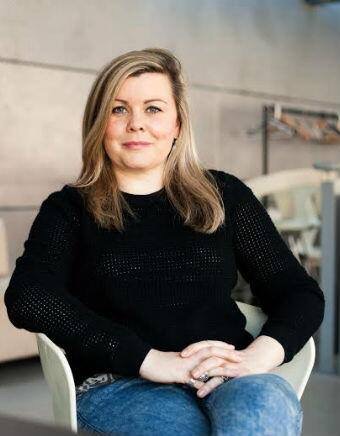 Lynnette Moran
Lynnette Moran is a Creative Producer, Art Director & Festival Director specialising in Live Art, Theatre, Visual Art and Digital platforms; with distinct experience of producing collaborative & socially engaged arts practice & public art commissions.
Lynnette is Creative Producer with ANU productions & Louise Lowe since 2013 – Ireland's leading contemporary production company with an unprecedented reputation for ground- breaking and seminal work.
In 2009, Lynnette established Live Collision, Ireland's leading annual curated international festival of Live Art and Ireland's first independent Creative Producing House working with exceptional artists nationally & internationally. The festival is currently in it's 11th edition. In 2021, together with Producer Matt Smyth, Lynnette co-founded field:arts – a support agency to cultivate growth, sustainability and ambition across the independent contemporary arts sector in Ireland supported by Arts Council Ireland's CPS award. Lynnette's current artist portfolio includes artists Amanda Coogan, Maia Nunes and Mufutau Yusuf.
Lynnette was co- founder & Lead Producer for CAPP (Collaborative Art Partnership Programme) between (2014 – 2018), an unprecedented four year transnational partnership across six European countries and nine partner organisations co-funded by the Creative Europe Programme of the European Union focusing on collaborative & socially engaged practice and commissions across Europe. She is an EFA (European Festival Association) alumni and recipient of the EFFE's award for outstanding commitment to work of social relevance with a global outlook. Lynnette has directed over 25 works for theatre and gallery spaces, as well as for screen and digital media.
Lynnette began her career in London, cutting her teeth with some of the UK's leading arts organisations including LIFT (London International Festival of Theatre) and BAC (Battersea Arts Centre) where she developed her practice as a Creative Producer. She holds a BA Hons Degree in Fine Art and an MA in Performance Art from Goldsmiths College, London.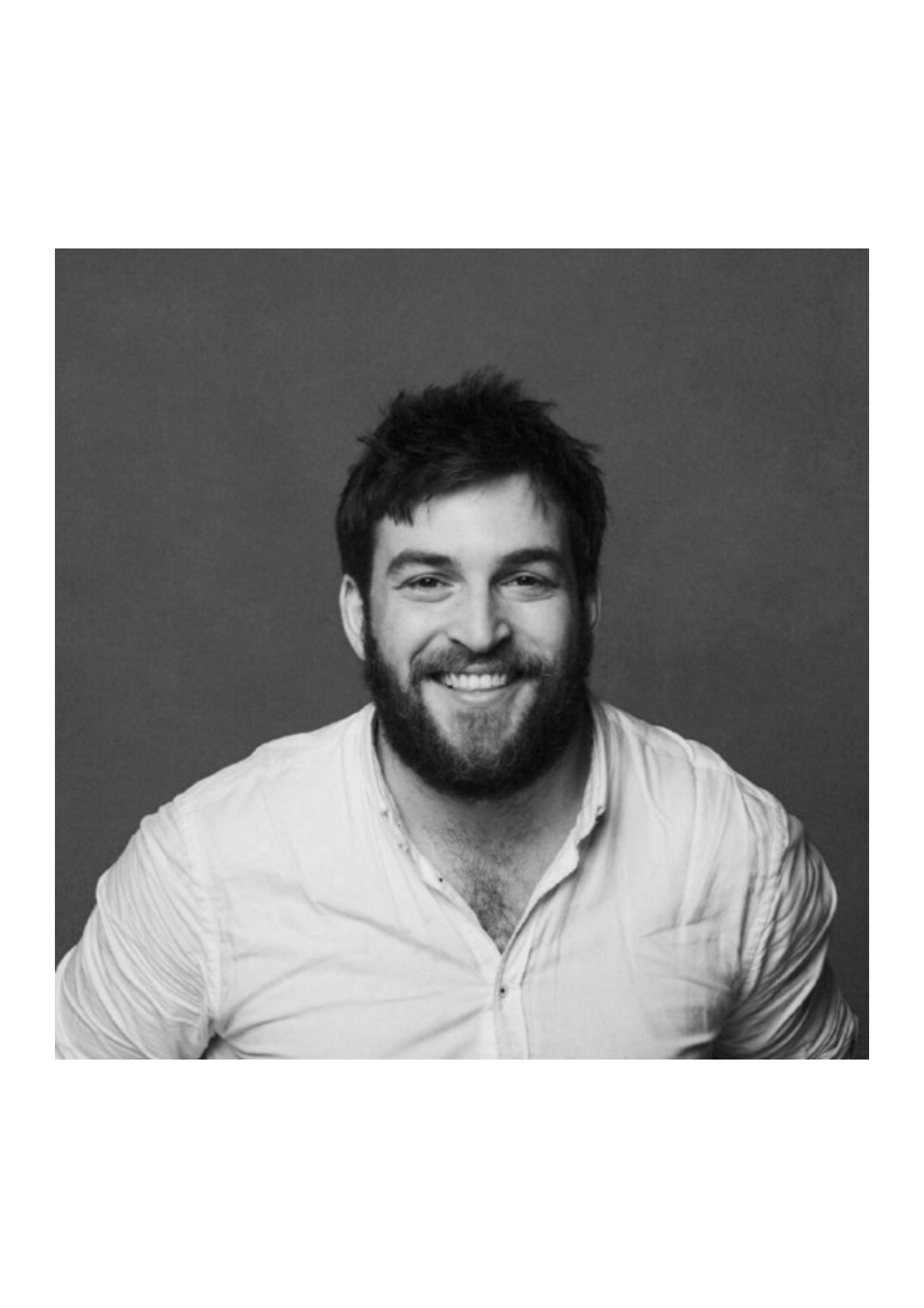 Matthew Smyth
Matthew Smyth is an Obie-award winning theatre producer and festival director from Ireland. Over the years he has produced Ireland's leading theatre companies, such as ANU Productions, Collapsing Horse Theatre and Dead Centre, producing work in some of the biggest international festivals and theatres on the planet including Manchester International Festival; Brisbane Arts Festival; The Young Vic and the Schaubuhne in Berlin. He also curated and produced Ireland's oldest and largest comedy festival The Kilkenny Cat Laughs between 2017 and 2021. Matt is the Chair of the board for Project Arts Centre, Ireland' home of contemporary arts and is also on the board for Macnas in Galway - Ireland's leading street spectacle and theatre company. Finally, Matt is a qualified career coach working with arts practitioners around Ireland and the UK.
For Landmark Productions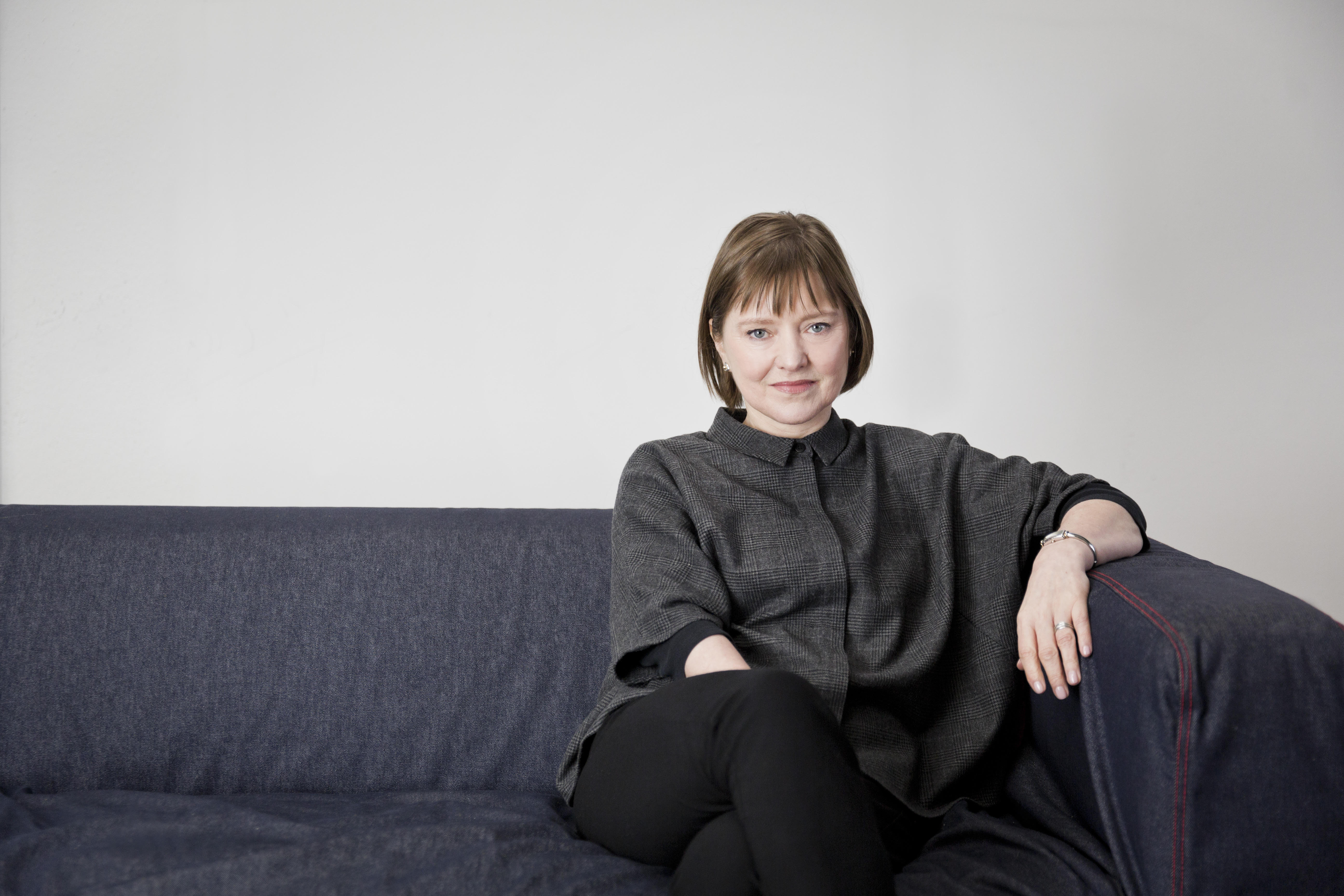 Anne Clarke
Anne Clarke founded Landmark Productions, one of Ireland's leading theatre producers, in 2003. Since then, the company has produced thirty-two plays – including seven Irish premieres and eighteen world premieres – in Ireland, and its productions have been seen on major stages overseas: at the Barbican, National Theatre and Royal Opera House in London; at the Edinburgh International Festival; and at St Ann's Warehouse, Irish Arts Center and BAM, New York.
She has a long association with a number of Irish writers including Enda Walsh, Mark O'Rowe, Deirdre Kinahan and the creator of Ross O'Carroll-Kelly, Paul Howard.
She received the Special Tribute Award in The Irish Times Theatre Awards for 2015, in recognition of her work as 'a producer of world-class theatre in the independent sector in Ireland'.
For MoLI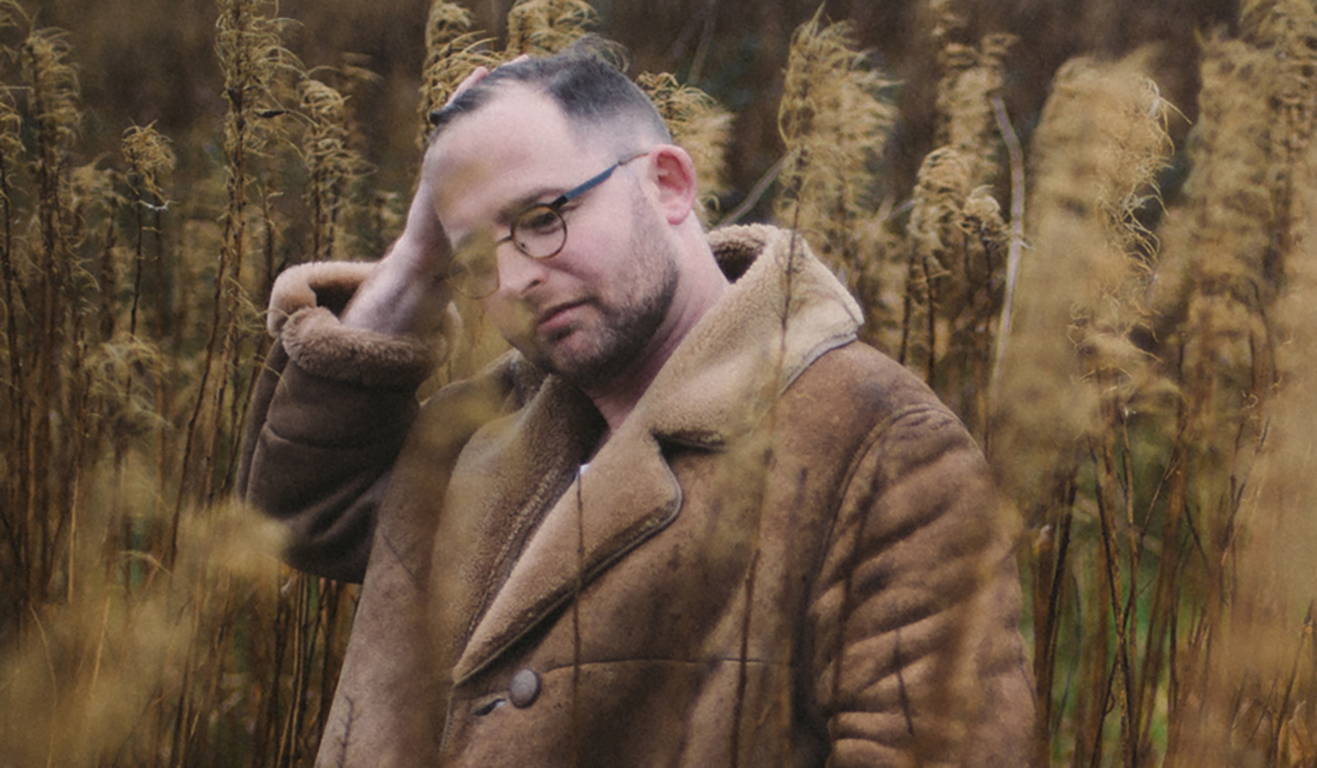 Simon O'Connor
Simon O'Connor is the first Director of MoLI. He was the founding curator of the Little Museum of Dublin, and is a composer by training. He has studied composition with Donnacha Dennehy, Kevin Volans and Roger Doyle, and is published by Ergodos Records.
---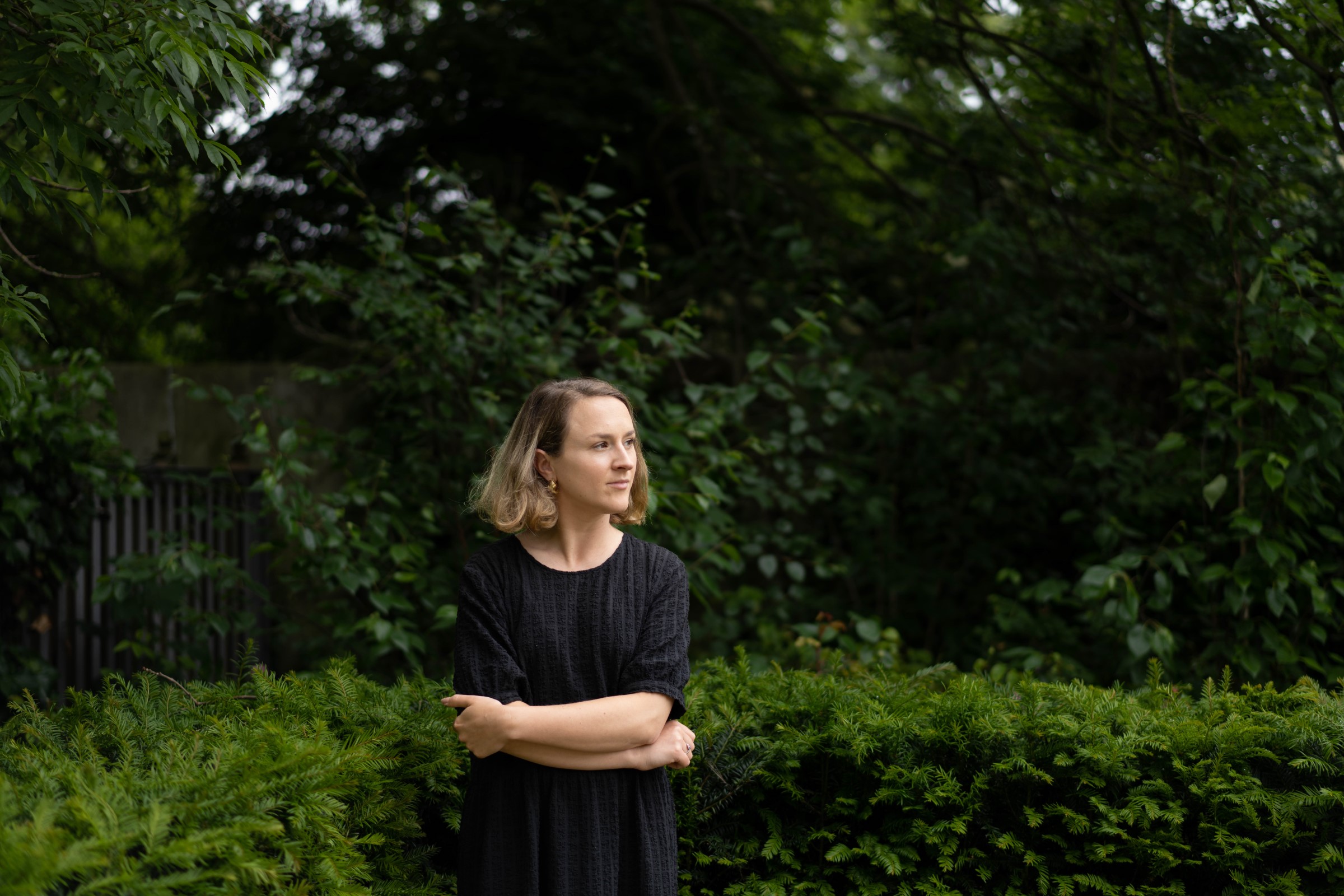 Gráinne Pollak - Ulysses 2.2 Project Manager
Gráinne Pollak is a multilingual theatre & dance producer and arts administrator from Dublin. She holds an MA in Arts Administration and Cultural Policy from Goldsmiths, University of London, and has produced new work & international tours for organisations & festivals across Ireland and the UK, including Sadler's Wells Theatre, Rambert, the Gate Theatre, LIFT (London International Festival of Theatre) and Dublin Fringe Festival. She has worked with a diverse range of artists & companies across theatre & dance including: Lloyd Newson (DV8), Jorge Puerta Armenta & Clémentine Deluy (Pina Bausch Foundation); Germaine Acogny (École des Sables); Malou Airaudo; Lola Arias & HETPALEIS (for LIFT); and Selina Cartmell, Roddy Doyle, David Eldridge, Yael Farber, Nancy Harris & Camille O'Sullivan (for the Gate Theatre). She has worked in arts administration roles in venues across Dublin including Science Gallery International, Dublin Theatre Festival, the Abbey Theatre, the Ark and the National Concert Hall.
Stephen Bourke - Ulysses 2.2 Production Manager
Stephen has previously worked with ANU on The Lost O'Casey and assisting with Faultline. Stephen is a freelance production manager. He trained as an actor at Bull Alley, later appearing with Bedrock Theatre Company. After moving into stage management, Stephen became production manager for Dublin Fringe Festival, and  later became technical manager at The  Project Arts Centre.  After a spell in Corporate AV, he returned to production management and has worked with many leading companies in Ireland. Burke's recent credits outside of ANU Include Women Undone (Brokentalkers), On Blueberry Hill  (Fishamble), Ballad of a Care Centre (John Conway/Kildare Arts) and The Flood (Sunday's Child).  Stephen is delighted to be working with ANU again on The Book Of Names.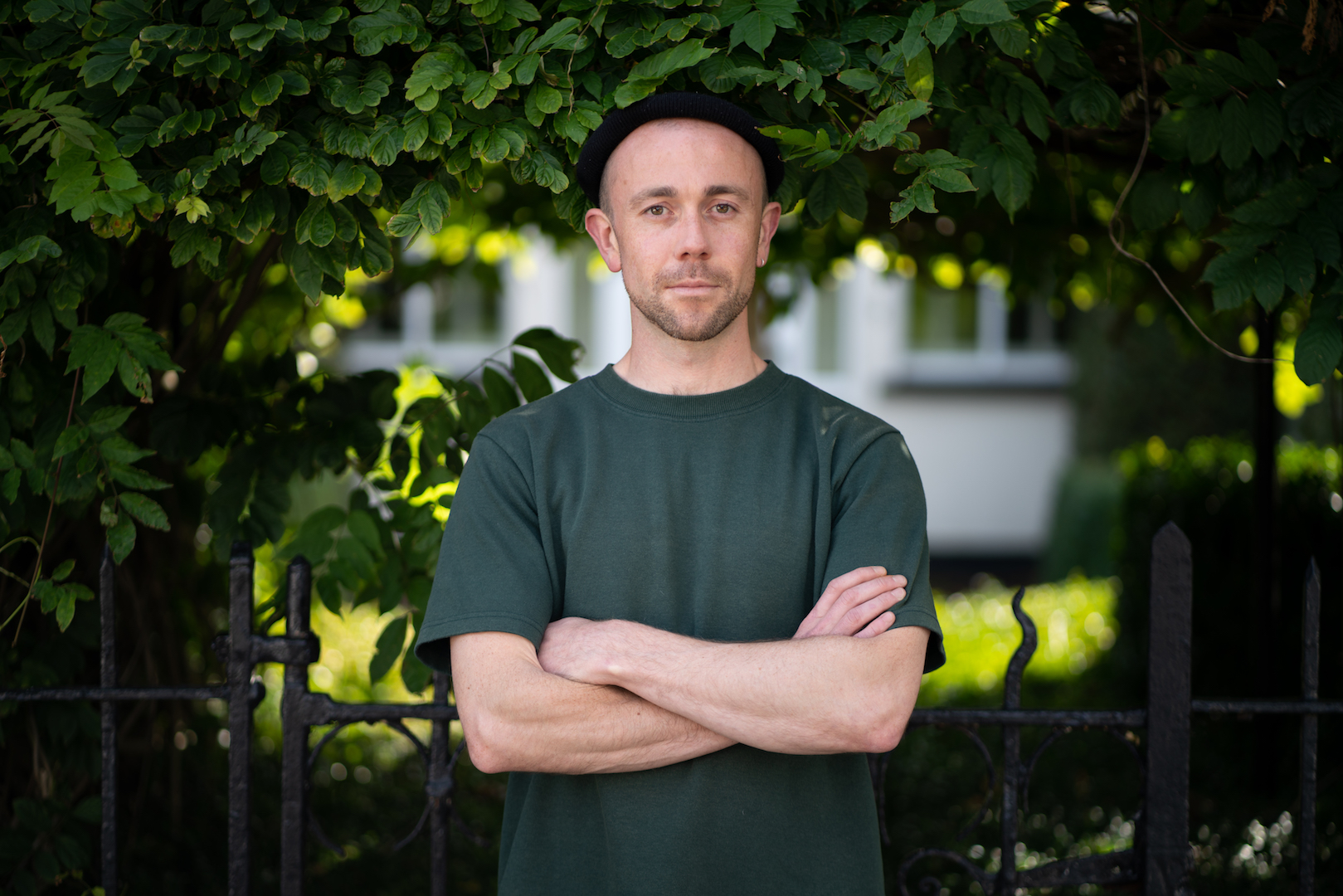 Hugh Farrell - Ulysses 2.2 Digital Producer
Hugh is an Irish producer, dramaturg and user experience designer working across theatre, opera, music and the visual arts. He is the digital producer for Landmark Productions, led by Anne Clarke, and was responsible for bringing eight major productions—including Happy Days, directed by Catríona McLaughlin, and Medicine written and directed by Enda Walsh—to screens around the world in 2021.
With Listen Breathe, the company he formed with sound designer Tyler Kieffer in 2015, Hugh creates immersive live experiences to explore how we interact with ourselves, each other and our environment. Together, they have presented shows at music and arts festivals in Ireland and the United States.
Hugh is currently creating an opera, I AM ALAN TURING, using the latest artificial intelligence from San Francisco-based technology company Open AI—a project supported by the Yale Digital Humanities Laboratory, the Yale Centre for Collaborative Media and Arts and the Yale Centre for British Art.
Hugh regularly develops and produces work for a wide range of visual and theatre artists, writers and composers, leading ideas from initial concept through planning, budgeting and financing to presentation. He has independently produced work for Brokentalkers, White Label, Zoe Ni Riordain/OneTwoOneTwo, OT Platform, and Conor McNally.
Hugh was awarded the Next Generation Artist Bursary from the Arts Council of Ireland in 2020, and the Wicklow County Council Artist Award in 2021. He has an MFA in Dramaturgy from the Yale School of Drama and a professional diploma in User Experience Design from the UX Design Institute.
Aileen Galvin - Ulysses 2.2 Marketing
Aileen Galvin is one of Ireland's most experienced marketing and communications professionals, with almost 30 years' devising and managing creative marketing and communications campaigns, and leading and nurturing project teams. As Joint Managing Director at Sync & Swim, Aileen and colleagues provide strategic marketing and communications for arts, culture and heritage, festivals, entertainment and events, and the tourism and hospitality sectors. Aileen also works in crisis communications, strategic development, media buying and sponsorship.
Aileen has worked with many of Ireland's leading national cultural institutions, arts and culture organisations, arts and music festivals and with individual artists across music, visual arts, theatre, film, literature and spoken word, dance and more. Clients past and present include the National Gallery of Ireland; MoLI - Museum of Literature Ireland; Landmark Productions; I.NY Festival, Ireland & New York; Body & Soul Festival; Forever Young Festival; Screen Ireland; Other Voices; The Dean Arts Studio, Dublin; Creative Places – Darndale; Sony Pictures; Paramount Pictures; The Irish Cinema Trade Benevolent Fund and many more. Aileen leads the curation and installation of art in hotels across the Press Up Hospitality Group, investing more than €2 million in established and emerging Irish artists and the Irish visual arts ecosystem over the last number of years.
Aileen is contracted as Director of Public Engagement and Strategy for the national St. Patrick's Festival, a five day and night event including the national Parade, the 8th biggest festival in the world, attracting more than three quarters of a million people to Dublin and beyond, and generating more than €100 million for Ireland's economy. In 2022, overseeing marketing, communications, website, digital, branding, community engagement, partnerships, content and social, Aileen and team delivered close to 500 million engagements worldwide for Ireland and St. Patrick's Festival 2022 in just three months.
Aileen was recently awarded an Irish Times Theatre Award as part of the National Campaign for the Arts National Steering Committee, for which she provides voluntary marketing and communications services, lobbying and advocating for sustained and improved investment in Ireland's artists, arts workers, and arts organisations. Aileen represented Ireland's cinema owners and film distributors throughout the pandemic, lobbying Government for safe reopening and industry supports. Aileen sits on the Culture Night National Working Group.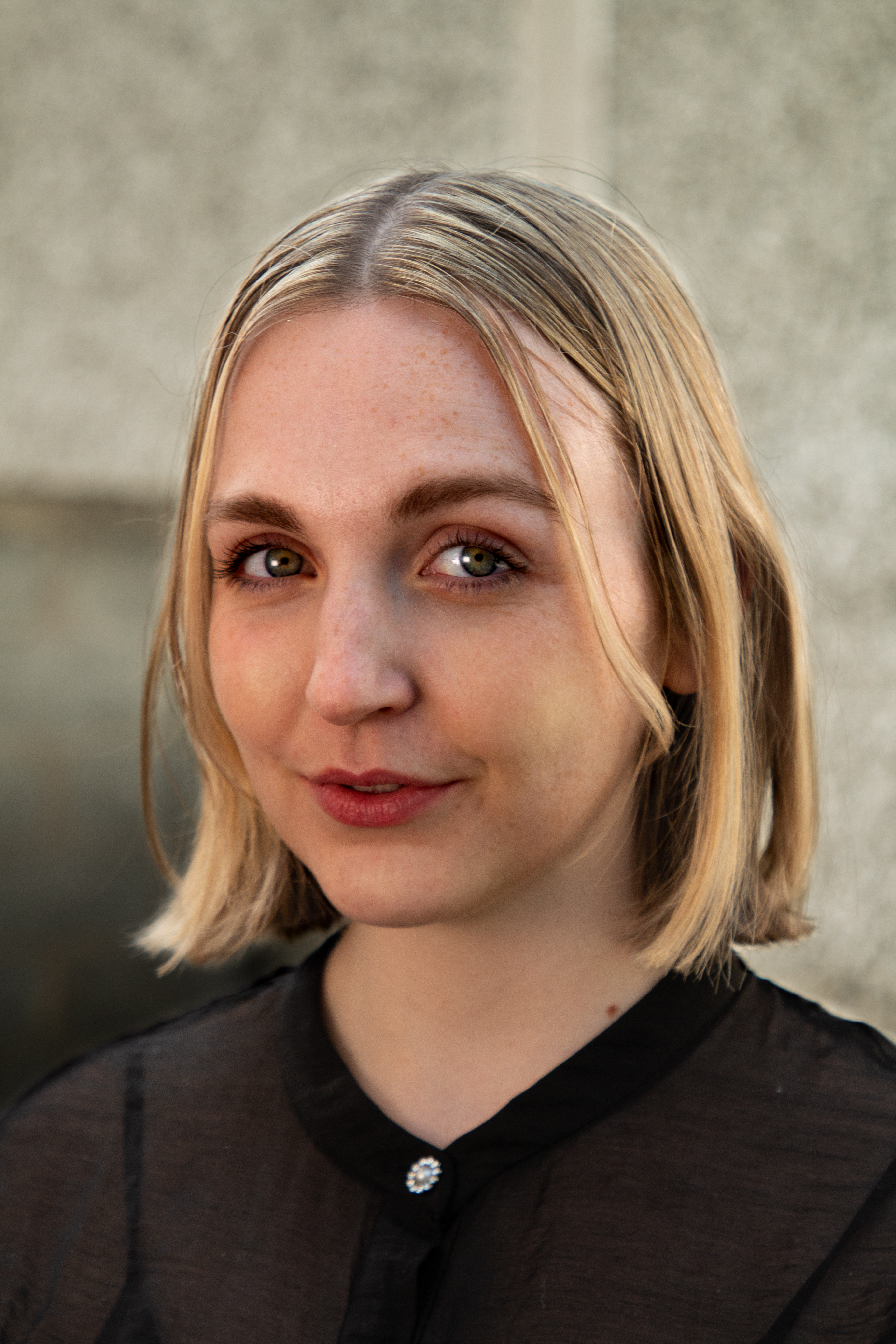 Lisa Nally - Ulysses 2.2 Social Media
Lisa Nally is a producer and arts marketing associate from County Mayo. She is currently based in Dublin, and holds a B.A. in Drama and Film studies from Trinity College. 
She currently works with a variety of companies, including Once Off Productions, THISISPOPBABY, and United Fall/Emma Martin. She is company producer for LemonSoap Productions, working on a variety of theatre and audio projects.
Recent credits include It Is Good We Are Dreaming (LemonSoap Productions and The New Theatre), No Control (Carlow Arts Festival), Birdboy (Edinburgh Children's Festival), Frankenstein: How To Make A Monster (Battersea Arts Centre, Irish premiere), Endgame (Gate Theatre), and Marmalade Row (An Grianan and The New Theatre).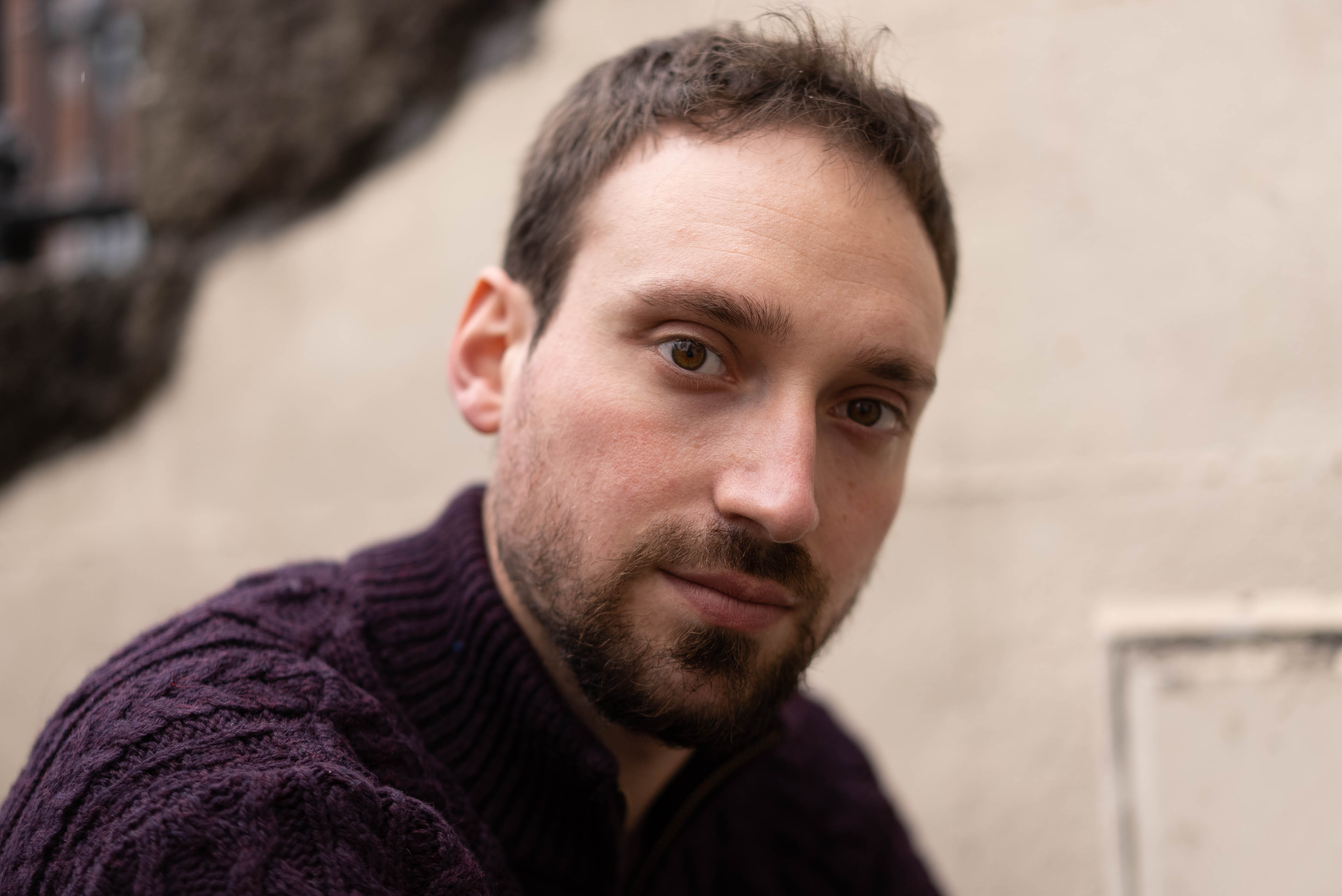 Néstor Romero Clemente - Ulysses 2.2 Photography & Videography
Néstor Romero Clemente (b.1992) is a composer, filmmaker and photographer based in Dublin. Néstor began studying violin at the age of 7. He holds a BA in Musicology and History from the University College Roosevelt (Utrecht University) and an MA in Scoring for Film and Visual Media from Pulse College – Dublin Technological University / Conservatory of Music and Drama.
As a composer, Néstor has credits with Netflix, KBS, A3Media, TV3, Magno Entertainment and Sula Films. His music has been performed and recorded by ensembles throughout Europe, such as the Zeeuwse Kamerorkest, the O'Carolan ensemble, the Spilliaert Trio, the Apollo brass ensemble and the Bulgarian National Radio Symphony Orchestra. Néstor is regularly involved in projects that merge music, film, photography, journalism and installation work, both as a composer and as a filmmaker, and often collaborates with cultural institutions, having recently worked with MoLI, Cervantes Institute, the European Press Prize, Ergodos, Kaleidoscope Night, Windmill Lane Recording Studios & Sligo International Chamber Music Festival, among others. 
Sinead O'Doherty - Ulysses 2.2 PR