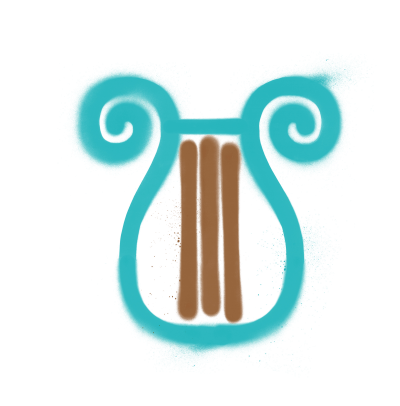 Episode 18
Old Ghosts
Evangelia Rigaki, Marina Carr, Louise Lowe, Irish National Opera, ANU
#opera
#performance
#experience
#architecture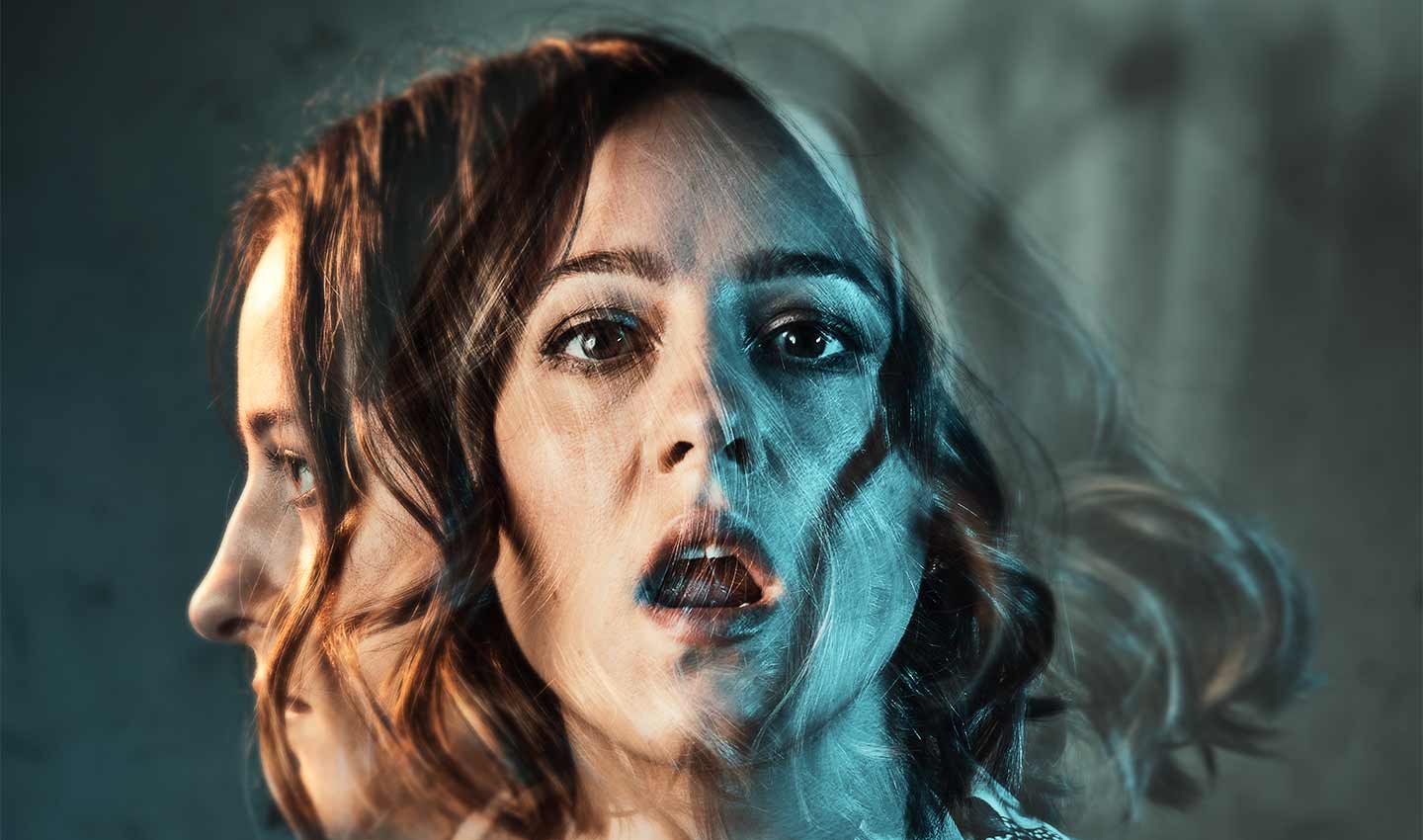 Irish National Opera & ANU present 
​​Episode 18: Old Ghosts 
James Joyce and Nora Barnacle are living in Trieste. Joyce has embarked on his great enterprise, the composition of Ulysses. After a night on the town, he sits at his writing desk, working on his masterpiece. As he begins to write, he is visited by two ghosts, Homer and Penelope, who have a thing or two to say to him and to each other. As morning approaches, Joyce composes a letter to his aunt, inquiring after everyday Dublin life, details of which will become the thread of his iconic masterwork. Meanwhile, Nora pines for home, longing to return to her beloved west of Ireland.
Old Ghosts, the final episode of Ulysses 2.2 in response to the Penelope chapter of Ulysses, sees the world premiere of a new opera, with newly commissioned music by Evangelia Rigaki and text by Marina Carr. It imagines James Joyce in conversation with Nora Barnacle, Homer and Penelope herself as possible inspirations for the character of Molly Bloom and the final chapter of Ulysses.
In a first-time collaboration for two of Ireland's leading companies, Irish National Opera and ANU, Old Ghosts will be performed live at MoLI - Museum of Literature Ireland from 2 - 4 February 2023, the culmination of a year of thrilling nationwide, multidisciplinary artistic experiments, created by a rich and diverse gathering of Irish artists and organisations, presented, curated and commissioned by ANU, Landmark & MoLI.
6 performances only. Limited capacity per show. 
2 - 4 February 2023, 7pm & 9pm
Duration | Approx 40 minutes
Tickets | €25 Full Price, €20 Concession
Image: Pato Cassinoni
---
CAST
Joyce | Christopher Bowen
Nora | Jade Phoenix
Homer | William Gaunt
Penelope | Doreen Curran
MUSICIANS
Saxophone | Kevin Hanafin
Harp | Dianne Marshall
Percussion | Richard O'Donnell
Cello | Yseult Cooper-Stockdale
Double bass | Caimin Gilmore
CREATIVE TEAM
Composer | Evangelia Rigaki
Libretto | Marina Carr
Director | Louise Lowe
Conductor | Elaine Kelly
Design | Owen Boss, Ciaran Bagnall & Saileog O'Halloran
Associate costume design | Mae Leahy

Artistic Director, Irish National Opera | Fergus Sheil
Executive Director, Irish National Opera | Diego Fasciati
Producers for ANU | Lynnette Moran & Matt Smyth
Producer for Landmark | Anne Clarke
Project Manager for Ulysses 2.2 | Gráinne Pollak
Digital Producer | Hugh Farrell
---
BIOGRAPHIES | CAST
Christopher Bowen, originally from New Zealand, moved to Dublin from London in 2020.  Opera appearances include The Queen in Todd's Alice in Wonderland for Opera Collective Ireland, Samuel Beckett in Smail's Blue Electric and a staging of Britten's Canticles. He was Rawley Beaunes in Alasdair Nicolson's The Iris Murder, the Black Monk in Maxwell Davies' Taverner for BBC Radio 3 and Acteon in Charpentier's Acteon.  
In concert, Christopher recently premiered Ina Boyle's Lament for Bion. Other performances include Purcell's The Indian Queen at Stour festival, Handel's Solomon at the Dublin Handel Festival, Messiah with the Irish Baroque Orchestra, Bach's Weihnachts-Oratorium with the Academy of Ancient Music, Elgar's Dream of Gerontius and Britten's War Requiem. 
He recorded song cycles by Lyell Cresswell for The Art of Black and White, Purcell duets for The Hibernian Muse with the Irish Baroque Orchestra, the world premiere of Vaughan Williams' A Cambridge Mass, Delius' Song of the High Hills and Janácek's Excursions of Mr Broucek.  
Doreen Curran was born in Derry, Northern Ireland. Operatic roles include Ottavia in Monteverdi's L'incoronazione di Poppea, Carmen and Mercedes in Bizet's Carmen, Blanche in Prokofiev's The Gambler, Tamiri in Vivaldi's Farnace, Zoë in Respighi's La Fiamma, Rosina in Rossini's Barber of Seville, Ernestina in Rossini's L'occasione Fa il Ladro, Penelope in Fauré's Clione, Cherubino in Mozart's Le Nozze di Figaro, Dorabella in Mozart's Cosi fan tutte, Kate in Gilbert & Sullivan's Pirates of Penzance, Radamisto in Handel's Radamisto, Bradamante in Handel's Alcina, Eduige in Handel's Rodelinda, Lola in Mascagni's Cavalleria Rusticana, Suzuki in Puccini's Madame Butterfly, Second Lady in Mozart's Die Zauberflöte, Ciesca in Puccini's Gianni Schicchi, Meg in Verdi's Falstaff, Pauline in Tchaikovsky's Queen of Spades, Dido in Purcell's Dido and Aeneas, Madame Flora in Menotti's The Medium, The Mother in Humperdinck's Hansel and Gretel, Mrs Noye in Britten's Noyes Fludde, Mary Wagner in The Flying Dutchman, Lady Macbeth's Lady in waiting in Verdi's Macbeth, 3rd secretary in John Adams' Nixon in China and Maurya in Vaughan Williams' Riders to the Sea. She has worked with English National Opera, Glyndebourne, Garsington Opera, Opera Holland Park, Grange Park, Buxton, ATAO Tenerife, Landestheatre Salzburg, Savoy Opera, Ni Opera, OTC, Opera Ireland, Wexford Festival Opera, Aldeburgh Festival and Irish National Opera.  
Solo engagements include Mahler's Symphony no. 2, Bach's St Matthew and St John Passion, Beethoven's Symphony no. 9, Rossini's Petite Messe, Verdi's Requiem, Elgar's Sea Pictures, de Falla's Three Cornered Hat with LPO, Handel's Messiah in the Royal Festival Hall and Bridgewater Hall in Manchester, Mendelssohn's Elijah and Vaughan Williams' Serenade for Strings at the Edinburgh Festival. Doreen has performed with the National Symphony of Ireland, the RTÉ Concert Orchestra, European Youth Orchestra, Irish Chamber Orchestra, Royal Liverpool Philharmonic Orchestra, Ulster Orchestra and BBC Philharmonic. Doreen has given recitals throughout Ireland, England, France, Germany and the United States of America.  
Jade Phoenix is a 24-year-old lyric soprano from Ireland. In 2020, she graduated with first-class honours Bachelor of Music Performance from the Royal Irish Academy of Music, studying with Mary Brennan and Dearbhla Collins. In 2021, Jade graduated from Guildhall School of Music and Drama in London under the tutelage of Yvonne Kenny with a Masters in Music Performance (Distinction), where she received a scholarship.  
Jade participated in Wexford Festival Opera's Academy programme in 2020 and 2021. She sang the role of Alice in Verdi's Falstaff in 2020 and Giulietta in Bellini's I Capuleti e i Mochecchi in 2021. Jade also participated in the Rossini Opera Festival Academy in Pesaro, Italy, where she sang the role of Modestina in Rossini's il Viaggio a Reims. Jade most recently sang the role of Iris in Handel's Semele, a touring production by Opera Collective Ireland. Jade also made her professional debut with Wexford Festival Opera in October 2022, singing the role of Ariele in Halevy's La Tempesta.  
Jade is the winner of multiple prizes including The Feis Ceoil Dramatic Cup Bursary 2022, Veronica Dunne International Singing Competition Bursary 2021, the Danone Ireland Young Outstanding Female Artist Award 2021, and the Flax Trust Music Bursary 2020. 
William Gaunt was born in Yorkshire and received his early musical education there as a chorister at Ripon Cathedral. He was a choral scholar at King's College, Cambridge, where he read Classics, and spent 17 years as a member of Westminster Cathedral Choir.  
As a solo artist William performs a broad variety of genres and styles, from oratorio standards to brand-new commissions. Performances have included Carissimi Historia di Abraham et Isaac and Jephte; Monteverdi Vespro della Beata Vergine 1610; Bach Johannes-Passion, Matthäus-Passion, Mass in B Minor, Magnificat, and numerous cantatas; Handel Messiah, Acis and Galatea, Judas Maccabaeus, Brockes-Passion and Samson; Haydn Creation; Rossini Petite Messe Solennelle and Stabat Mater; Mendelssohn St Paul; Verdi Requiem; Fauré Requiem and L'horizon chimérique; Stravinsky Les Noces; Pärt Passio; Turnage The Silver Tassie; Beamish The Judas Passion. He has appeared alongside the Gabrieli Consort/Paul McCreesh; the Choir of King's College, Cambridge/Sir Stephen Cleobury; the Choir of Christ Church, Oxford/Stephen Darlington; Dunedin Consort/John Butt; Irish Baroque Orchestra/Peter Whelan; Arcangelo/Jonathan Cohen; Nieuwe Philharmonie Utrecht/Johannes Leertouwer; Portland Baroque Orchestra/Desmond Earley; Chamber Choir Ireland, Ars Nova Copenhagen, Theatre of Voices and Estonian Philharmonic Chamber Choir/Paul Hillier; Orchester Wiener Akademie/Martin Haselböck; Freiburger Barockorchester/Kristian Bezuidenhout. 
William's solo recordings include Blow Odes with Arcangelo/Cohen; Monteverdi Vespro della Beata Vergine 1610 with both the Orchestra of the Age of Enlightenment/Howarth and the Dunedin Consort/Butt; Fauré Requiem with the London Symphony Orchestra Chamber Ensemble/Short; Handel Messiah with Nieuwe Philharmonie Utrecht/Leertouwer; Bach Matthäus-Passion with the Academy of Ancient Music/Cleobury.  
BIOGRAPHIES | CREATIVE TEAM
Evangelia Rigaki has a diverse composition portfolio ranging from instrumental works to experimental music theatre, opera and dance. Her compositions are rooted in instrumental theatre, experimental music theatre and performance art. She is the Head of the Music Department at Trinity College Dublin, where she has taught composition and other subjects since 2010 and supervised a large number of undergraduate, MPhil and PhD composers. Selected operas and music theatre pieces include Bumblepuppy, libretto by WN Herbert (Tête à Tête Opera Festival 2008); Gesprekken Van De Ziel, after the song Hadith Al Rouh by Oum Kulthum directed by Sjaron Minailo (Operadagen Rotterdam Festival, 2008); Little Instruments of Apprehension, libretto by WN Herbert with choreography by Darren Ellis (Tête à Tête Opera Festival 2009); Exiles, directed by Sjaron Minailo (Babel Festival 2009); Lullabaloo, libretto by WN Herbert (Tête à Tête Opera Festival 2010); Professional Suicide, libretto by Tamsin Collison (Royal Opera House Linbury Studio 2011); Ode to Debt, libretto by WN Herbert (Crash Ensemble, Beckett Theatre, 2012); AntiMidas or Bankers in Hades, libretto by WN Herbert, directed by John Lloyd Davies (Opera Project Award Arts Council, Beckett Theatre, 2013); The Pregnant Box, text by Catherine Conlon & WN Herbert (2014); Mr Jean and Mr Jean, directed by Agnes Limbos (Lucilin Ensemble, Rottunde, Luxembourg, 2015); While the World Misbehaves, the Baby Must Hide in the Beehive, for six dancing percussionists and narrator/ conductor with text by WN Herbert (2018), This Hostel Life (after the book of Melatu Uche Okorie, libretto/ concept Evangelia Rigaki), installation opera, Irish National Opera, 2019.
The work of multi-awarding winning playwright Marina Carr has been translated into many languages and produced around the world. Her plays to date include Ullaloo, 1989; Low in the Dark, 1991; The Mai, 1994; Portia Coughlan, 1996; By the Bog of Cats, 1998; On Raftery's Hill, 1999; Ariel, 2000; Woman and Scarecrow, 2004; The Cordelia Dream, 2006; Marble, 2007; 16 Possible Glimpses, 2009; Hecuba, 2015; To the Lighthouse, 2020 (Hatch Theatre); The Gift, 2020 (Irish National Opera);  iGirl, 2021 (Abbey Theatre) and Girl On An Altar, 2022 (The Kiln Theatre). Her adaptations are Anna Karenina (adapted from Tolstoy's novel), 2016, and Blood Wedding (a new version of Lorca's play), 2019. Her plays for children are Meat and Salt, 2003, and The Giant Blue Hand, 2007. Her work has also been produced by the Gate, Druid, Landmark, the Royal Court, Wyndhams Theatre, the RSC, the Tricycle, the MacCarter Theatre and the repertory theatres of San Diego and Milwaukee. She also wrote a new, contemporary translation of Verdi's Rigoletto for Opera Theatre Company, which toured Ireland in 2015, and wrote an original oratorio, Mary Gordon, as part of a commission for Wicklow County Council that brought together choirs from throughout Co. Wicklow with solo singers and the RTÉ National Symphony Orchestra in November 2016. Her work is published by Faber & Faber, The Gallery Press and Nick Hern books. She is associate professor in the School of English at DCU.
As a theatre maker Louise Lowe makes site-specific and immersive art works within communities of space, place and interest. Since co-founding ANU in 2009, she has directed all of the company's multi-award winning work to date, including: The Book of Names (co-production with Landmark for Dublin Theatre Festival / Dublin Port), The Party to End all Parties (Dublin Theatre Festival commission), Faultline (Gate Theatre co-production for Dublin Theatre Festival), The Anvil (Manchester International Festival), The Lost O'Casey (Abbey Theatre, Dublin Theatre Festival) winner of 3 Irish Times Theatre Awards, including best new play), Torch, St Helens UK (Arts Council England, ambition for excellence award), Hentown (Dublin City Council commission / Winner of Irish Times Theatre Award Best New Play), Sunder, The Sin Eaters (Dublin Theatre Festival), These Rooms in collaboration with CoisCéim for London International Festival of Theatre, NOW1418 and Dublin Theatre Festival, winner of 2 Irish Times Theatre Awards, Angel Meadow (Winner Best Production and Best Ensemble Awards at Manchester Theatre Awards, Nominated for Best Director Award, UK National Theatre Awards / HOME Manchester), SOMME (National Concert Hall), On Corporation Street (HOME Manchester), THIRTEEN (Winner 2 Irish Times Theatre Awards), Proclaiming a Republic (National Museum Commission), Living The Lockout, REBEL REBEL, Glorious Madness, Yellow, Basin, Judging Shaw (Royal Irish Academy), and the Multi Award Winning Monto Cycle encompassing: Laundry, The Boys of Foley Street and World End's Lane.
Freelance work includes Mabel's Magnificent Flying Machine and The Steward of Christendom (Gate Theatre), The Saviour (Landmark, Edinburgh International Festival, Cork Midsummer Festival), BAIT / Theatre for One (Landmark Productions), Test Dummy (Nominated Best New Play, Irish Times Theatre Awards), Deep (Cork Opera House), The End of the Road (Fishamble), Across the Lough (Performance Corporation), The Bell Room (Upstate), Juno and the Paycock (FLAC), HOME (Draoicht), Secret City, Right Here Right Now, The Baths, Demeter Project: Cultural Olympiad Production (Prime Cut Productions).
At the LIR academy, Louise has directed Seablind, What the Water Brings, The Nightingale Court, Coop, Given the Day, The Reflector, Silence is Requested and Black Church.
TV and film includes Fair City (RTE), Canaries (Commissioned by Dubin Port), Hecatomb (Gate Theatre), Falling Out Of Standing (TATE UK) and HawksNest. She was awarded a screen Ireland award 2021 to develop a TV miniseries based on her play Hentown.
Elaine Kelly is the Resident Conductor of Irish National Opera. Upon her appointment in late 2021, she conducted a national tour with Peter Maxwell Davies's The Lighthouse. She also conducted nine new works by Irish composers in INO's internationally praised 20 Shots of Opera in 2020 as well as the film of Amanda Feery's A Thing I Cannot Name which was streamed as part of the West Cork Literary Festival in July 2021. She held the position of Studio Conductor in INO's ABL Aviation Opera Studio from 2019–21, and worked as assistant conductor and chorus director on performances of Rossini's William Tell and La Cenerentola, Mozart's The Abduction from the Seraglio, Puccini's La bohéme, Strauss's Elektra, Donnacha Dennehy and Enda Walsh's The First Child, Beethoven's Fidelio and Bizet's Carmen, and films of Maxwell Davies's The Lighthouse and Gerald Barry's Alice's Adventures Under Ground. In March 2022 Elaine was invited to work as assistant conductor on Opéra National de Bordeaux's production of Donizetti's L'elisir d'amore. In 2014 she won the inaugural ESB Feis Ceoil Orchestral Conducting Competition which led to engagements with the RTÉ Concert Orchestra. She was Musical Director of the University of Limerick Orchestra (2019–21), the Dublin Symphony Orchestra (2017–19) and has worked with the National Symphony Orchestra,
Dublin Youth Orchestra and Cork Concert Orchestra. Elaine is a BMus and MA graduate of the MTU Cork School of Music.
Owen Boss is a Dublin based visual artist and designer.  In 2009 he co-founded ANU Productions.  His work is predominantly made as large-scale multi-room immersive installations and employs collaborative practice, ethnographic research, installation and film.  
His work with ANU includes: The Book of Names (Dublin Theatre Festival 2021) The Secret Space (Project Arts Centre, 2021), The Party to End All Parties (Dublin Theatre Festival, 2020), Intersection (The Lab Gallery, 2019), Scrapefoot (The Ark, 2019), Beyond These Rooms (Tate Exchange at Tate Liverpool, National Museum of Ireland, 2019), That Was Us (Oonagh Young Gallery, 2019), Faultline (Dublin Theatre festival, 2019), The Anvil (Manchester International Festival, 2019), Falling out of Standing (Dingle International Film Festival 2019, Light Moves Festival 2017, Damer House Gallery 2017), The Lost O'Casey (Dublin Theatre Festival, 2018), Falling Out of Standing (Dingle International Film Festival), These Rooms, (Art:16 Arts Council commission), Sunder (Dublin Theatre Festival), On Corporation Street, (HOME Manchester commission). Sunder Development (National Museum of Ireland), Pals the Irish at Gallipoli (National Museum of Ireland), Beautiful Dreamers (Limerick City of Culture), Vardo (Dublin Theatre Festival 2014), Angel Meadow (Home Commission, Manchester), Vardo Corner Development (Dublin Theatre Festival 2013), THIRTEEN (Dublin Fringe Festival 2013), Living the Lockout The Dublin Tenement Experience (2013) Boys of Foley Street (Dublin Theatre Festival 2012), Laundry (Dublin Theatre Festival 2011), World's End Lane (Re-Viewed - Dublin Theatre Festival 2011, Absolut Fringe 2010,), Fingal Ronan (Robert Wilson Watermill Center New York 2010) and Basin (Dublin Fringe Festival 2009).
Exhibitions include This is Not Architecture, Highlanes Gallery 2017.  A Yellow Rose, (the Free Mason's Grand Lodge 2012), Contemporary Art and the Moving Image (2011), Life with Edits, (the Joinery Dublin 2011), Testimonial Live, (Project Art Centre for Project Brand New 2010), Testimonial (2010), Potential of Vacancy (2010), Projector, Four Gallery (2009), Camera Obscura, Lighthouse Cinema (2009), Punctum, Project Art Centre for Project Brand New (2008), Tumbledowntown, Hotel Ballymun (2007).
Design work includes The Same (Corcadorca, The Irish Arts Centre, New York, 2022, Galway Arts Festival, 2018, Cork Prison, 2016). Mabel's Magnificent Flying Machine, (The Gate, Costume and set, 2021), Hail to the Great Wave, (Corcadorca, Triskel Art Centre, 2021), Contact, (Corcadorca, Cork Midsummer Festival, 2020).
Owen has been a recipient of a number of awards including an Arts Council Professioanal Development Award (2020), Visual Art Bursary (2017), a Project award, Artist in the Community Scheme Project Realisation Award (2015, 2012, 2008), an Arts Council Participation Bursary (2008), Artist in the Community Scheme Research and Development Grant (2006) and a Breaking Ground Local Artist Commission (2005).
Ciarán Bagnall is the Creative Director for Prime Cut Productions, Belfast. He trained at the Royal Welsh College of Music & Drama in Cardiff and was made a fellow of the College in 2017. He was recently the Assistant Artistic Director for the Opening Ceremony of the Commonwealth Games 2022 in Birmingham.
Previous Lighting Designs for ANU include: Staging The Treaty (National Concert Hall); Wakefires (Cork Midsummer Festival); The Secret Space (Project, Dublin); The Anvil (Manchester International Festival); Scrapefoot (The Ark, Dublin); The Lost O'Casey (Abbey Theatre/Dublin Theatre Festival); These Rooms (Dublin Theatre Festival/Shoreditch Town Hall, London); Sunder (Dublin Theatre Festival).
Previous Lighting Designs for INO include: Tosca (Bord Gáis Theatre); The Magic Flute (Set & Lighting Design, Wexford Opera House/The Gaiety)
Other Lighting Designs include: The Lonesome West, The Lieutenant of Inishmore, The Cripple of Inishmaan (Gaiety, Dublin); Romeo & Juliet (Regents Park, London); There are Little Kingdoms (TownHall Galway); Scrapefoot (The Ark, Dublin); The Anvil (Manchester Theatre Festival 2019); Hamlet (Octagon Theatre, Bolton); Pentecost (Lyric Theatre, Belfast); Perseverance Drive (Bush Theatre, London); Dido, Queen of Carthage (RSC); Much Ado about Nothing (RSC, Stratford Upon Avon & London West End).
www.ciaranbagnalldesign.com

Mae Leahy is a designer and director based in Dublin. She graduated from Trinity College with a degree in Drama and Theatre Studies in 2021. She is a founding member of Gift Horse theatre and Broad Strokes improv.. Recent costume design work includes Good Sex (Dead Centre), Blister (Dublin Fringe) Dubliners (Corn Exchange), Happy Birthday Dear Alice (Four Rivers), PRISM, in collaboration with Waterford Spraoi and Faoin Spéir, Blackbird, The Beauty Queen of Leenane (Four Rivers), Twelfth Night and War And Peace (Gift Horse Theatre). Mae has worked as Associate Designer with ANU alongside Saileóg for In The Mouth of Flowers, Lolling, All Hardest of Women and The Wernicks Area. 


Events
Live Performance
2 February – 4 February 2023
MoLI - Museum of Literature Ireland
Old Ghosts, a chamber opera by Evangelia Rigaki and Marina Carr,  imagines James Joyce in conversation with Nora Barnacle, Homer and Penelope herself as possible inspirations for the character of Molly Bloom and the final chapter of Ulysses.
Book Now
Key Dates
Old Ghosts
2 - 4 February 2023
Featured Artist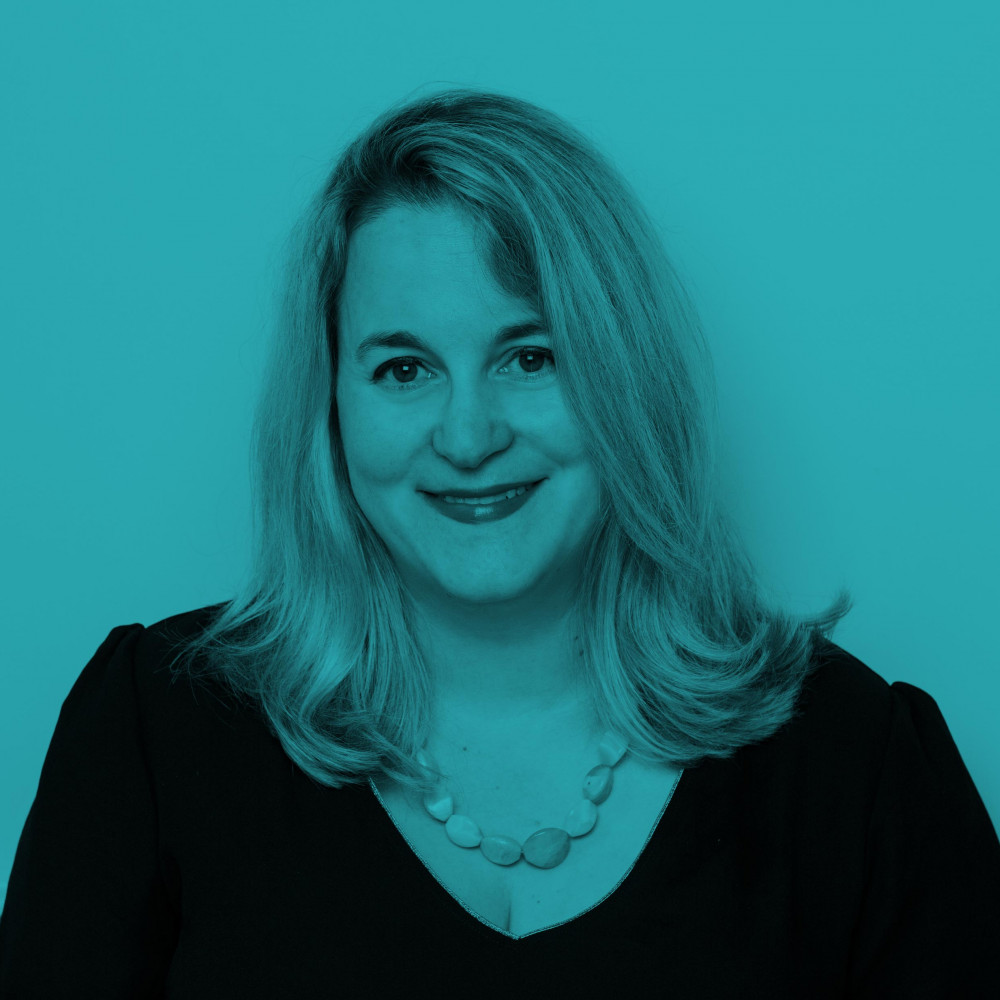 Evangelia Rigaki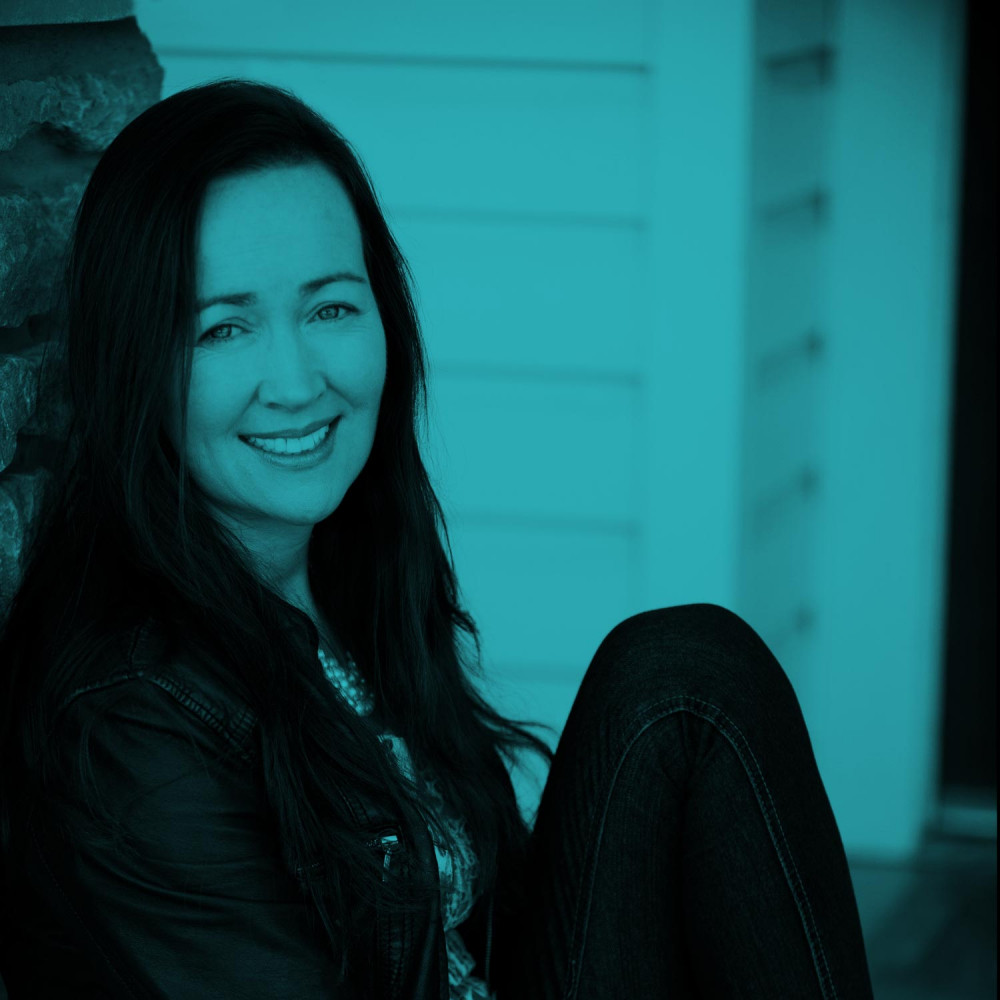 Marina Carr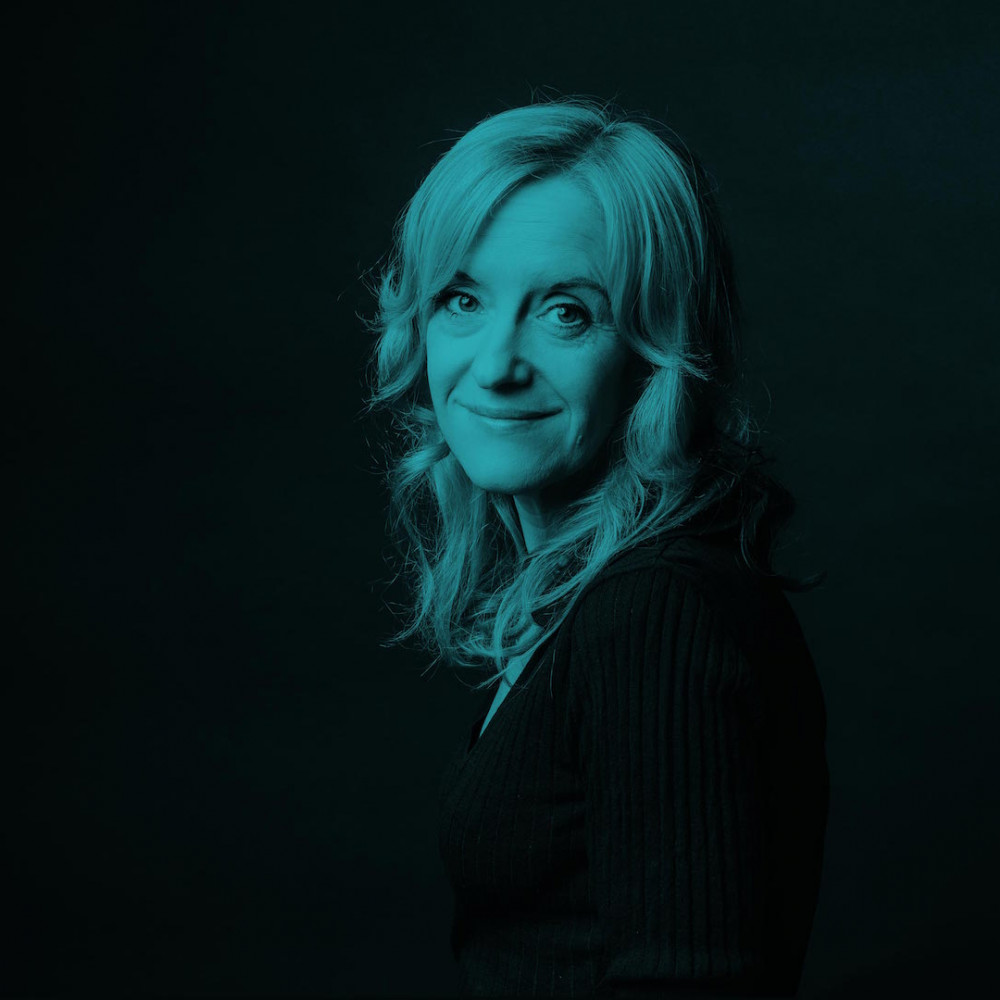 Louise Lowe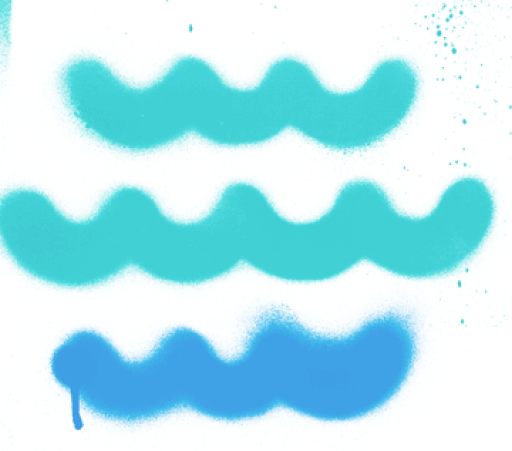 Irish National Opera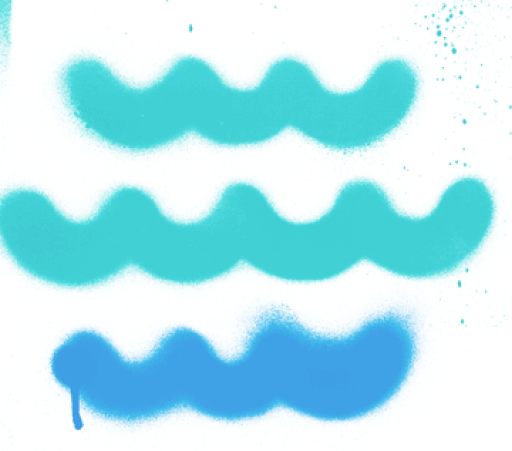 ANU